Choose New Web Fonts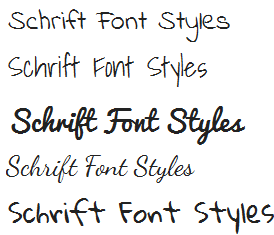 The individual style of your webpage can be influenced by a big variety of fonts. Some years ago browsers normally did only support some standard fonts, but this has changed:
There is a big choice of free fonts available. If Your company already uses a characteristic font, this is not in every case usable in the web, though:
Some fonts look great printed but on screens the are badly readable. So the fonts have to be tested on various screens. For logos it is therefore recommanded to use images to show smooth and cursive lines.
Sometimes it is recommanded to give only the headlines a special style, not the standard text.
Using special fonts keep your website attractive and modern. The web is allways in change and new possibilities should be given a trial.